Overview
God help me please.

Ok so Basically:

run awound and you can an do jump don't get fall by the bad pits​
Ever since I watched Ant Dude's video on Sonic Rom Hacks, I wanted to do something with Yeth. So I started development to make a sequel to the original romhack, and here's what i got.
You have 2 zones to play with, with 2 secret characters to unlock and a bonus level that you can just go and try out in freeplay ! That's pretty cool.
The legit game will use a completely different engine, so uhm yes haha a;jsakjdrkjasdoilrc,wea.
There are also emeralds to find. What do they do when you get them all? Nothing, really.
But you should be concerned about what happens when you get one.
And that's all i have to say. G-go and enjo- uh- Have fun.
How to influence or direct people's behaviour or the course of events:​
Menu:
Up / Down arrows: Change game mode/ level if you're in free play.
Left / Right arrows: Switch character if you've unlocked some.
Z to select.
Gaming:
Arrow keys to move.
Z to jump.
X for character specific actions.
Tip:
Press the big red X at the top right of the window to escape this hell
Ok bye.
Shots of screens:
go play
Media
The main means of mass communication (broadcasting, publishing, and the internet) regarded collectively.
i mean i have a yt channel and a discord but uh...
https://www.youtube.com/channel/UCnZ-5S8awkAcUsCZy8Qy4SA
Check out the The House of Ale G. community on Discord - hang out with 24 other members and enjoy free voice and text chat.
discord.gg
Also an external link to a mediafire download ok: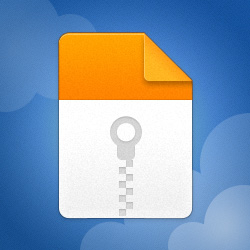 MediaFire is a simple to use free service that lets you put all your photos, documents, music, and video in a single place so you can access them anywhere and share them everywhere.
Updates
ok i did 1 update:

1. added look up, spindash animations and crouch for funny thing i can't say or else i'll spoil it.
2. Added Jingle in Banoon screen.

that's it.
Credits
Yeth character by Banoon
Super theme by Sega
Main menu music by 8 Bit Instrumental
Free play menu music by Eric Barker
Antdude jingle made by the guy who made the antdude jingle, who is a guy that made the jingle about the ant the dude who hasingle a jingle i'm depressed.

Music, character art and level music made by wetfhbljiwerhtkajwkjaeekgnuysrfnguyrhwnlj, me