Overview
What originally started as a revival of my original sonic fangame I attempted to do before
Sonic Alpha
inspired by Alexandre Martins's
Neo Sonic Universe
became a Sonic Advance Framework for Clickteam Fusion and it's finally done! It is a modified version of
Not so Simple Sonic Worlds
by LakeFeperd (and the same knowledge applied to it can be applied here because it is literally the same framework just "Sonic Advance-ified".)
Within the Download is the source code
(Now works with Standard Fusion 2.5)
and an example game built into an unpacked exe (this was done so that your computer does not falsely accuse it of it being a virus.)
To turn Super Sonic press the "
Shift
" key and jump and press "
X
"
For you Fusion 2.5+ Users I have news for you. This is indeed compatible with Directx11
HOWEVER
Super Sonic uses a shader that hasn't been ported to it "officially" yet. So if you would like access to the shader, please join the official clickteam discord to order to obtain.
But in order to even join the discord you
will
need an official purchased copy of the engine.
Update Log:
Sign Post now works like original Advance Thanks to Yonatankr
Works in Standard Fusion 2.5
Fixed falling off Loops although it still might happen but not as often
Adjust Sonic's Air-Dash to be quicker
External Download Links:
MediaFire: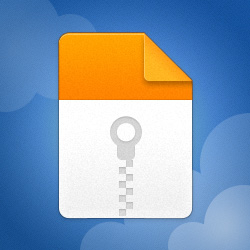 MediaFire is a simple to use free service that lets you put all your photos, documents, music, and video in a single place so you can access them anywhere and share them everywhere.
GoogleDrive:
Credits
Game and logo created by Ice
Programming: Ice
Some Additional Programming: Nihil, Yonatankr, Spindash12
Support: Spitfya
Original framework: Not so Simple Sonic Worlds by LakeFeperd
NSS Partner System: Ice, lighto, Carlos Ushiromiya and Rifty.
Bug Testing and fixing: Ice
Various Sprites: Spriter Resources and many ripped by Ice
Special Thanks: Spitfya, Nihil, Yonatankr, Spindash12, SpookyGuga, RAGGY, and Dark