Overview
Mega Man: Robot Master Mayhem
is a fanmade fighting game developed by the Infinity Mugen Team
​
Story
Dr. Wily
has come up with a new plan which involves using Quint, who opens a rift in the time-space continuum and brings Robot Masters from both past and future to attack all major capitals, threatening to destroy them if his demands aren't met.
Game Play
Unlike the normal Mega Man games,
this is a fighting game in versus style,
highly influenced by games like Marvel vs. Capcom gameplay, with chain combos and super jumps, with the addition of dodging and sliding maneuvers similar to the King of Fighters series. Unique to this games is the weapon set mechanic: made to mimic the main mechanic from the Mega Man games, characters can equip different weapons and swap them as needed by pressing down twice in any button. Each character comes with six weapons*, each activated by a different button.
(*Some specific characters doesn't have weapons)
​
The game includes:
3 new playable characters: Dark Man (Mega Man V), Magma Man (Mega Man 9) and Chill Penguin (Mega Man X)
30 playable characters, including names like Mega Man, Proto Man, Snake Man, Metal Man, Enker, Quint and others.


Several classic bosses of the series, such as Yellow Devil, Hyper Storm H, Metonger Z and others.


53 Unique stages for each character, with its characteristic soundtrack


Power Sets: Almost all characters, except some cases explained in game history, have the ability to choose from 6 different types of powers / weapons, in addition to special attacks.


History, with introduction (animated and with voice over) and ending, for each character.
Take control of your favorite Mega Man characters to stop the Evil Dr. Wily from conquering the Earth.
Media
New Update Coming soon
Stay tuned
JOIN OUR DISCORD SERVER: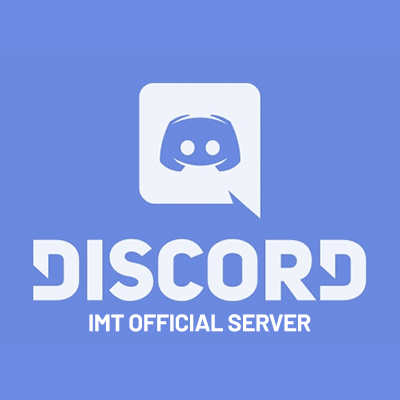 Check out the Infinity Mugen Team community on Discord - hang out with 173 other members and enjoy free voice and text chat.
discord.gg
Updates
Version 1.0
Version 2.0
6 new characters; Guts Man, Ice Man, Heat Man, Skull Man, Dr Wily
3 new stages
Minor gameplay adjustments
Version 2.5
New playable character - Enker (with his stage)
New playable character - Metalman
Major updates to ALL CHARACTERS
Updates to the Screen Pack.
Music volume normalize
Version 3.0
Five New Playable Characters: Bass, Elec Man, Needle Man, Pharaoh Man, Shadow Man - 27 in total
One New Boss: Metonger Z
3 Revamped Characters: Guts Man, Mega Man and Ice Man
New Stages
Major updates and changes to all Characters
Updated scalable AI - enemies will adapt to the game difficult
New Push Block Mechanic
All Characters now have two throws
New Effects, Hit Sparks, and Hyper backgrounds
Updated Music Tracks
Updates to the Screen Pack
Version 3.1
3 New Playable Characters: Dark Man, Magma Man and Chill Penguin - 30 in total
6 New Stages: Palace Road (Axl), South Pole Outpost (Chill Penguin), Naval Base (Launch Octopus), Volcano (Magma Dragoon), Geothermal Plant (Magma Man), The Robot Museum - 53 in total
New animated intro, with voice over.
Updates in several stages
Better spinning animations for all characters
Updates, fixes and changes to all Characters
Credits
Project Leader
---
Laspacho
Leader Character Coder
---
Douglas Baldan (O Ilusionista)
Leader Stage Coder
---
Magma MKII
Portrait Illustrations
---
Rage (Character portraits)
Manic (Intro)
Screenpack concept / coder
---
Acey
O Ilusionista
Old Gamer
Spriters and Coders
---
Laspacho
O Ilusionista
Rage
Magma MKII
Nestor
Whiplash
Manic
ExeLord
Acey
Excursion
Daeron
ChAoTiC
RamzaNeko
UltraRoboninja
NDSilva
DCL aka DarkCipherLucius
Trasgo7
aPoCaLyPsE
JFA
LynxDarkwood
Ajrenalin
Zero
M. Satoshy X
Mistah Jorge
MugenPlayer21
Voice Actors
---
HyperVoiceActing
ShockDingo
God_King
VOICEfourHIRE
DanteAxeProduction
TheMajinV
Joey Martin
Kiane Chula King
TheMajinV
RonnieJKoopa
MaskedBroBotDub
Psykai
Shadowken
Stages
---
Magma MKII
UltraRoboninja
Manic
Enscripture
Fou
Acey
Span
EXShadow
LunaG
Luxion
Jedah12
O Ilusionista
Musics
---
åıé˚óe
Xä€
Horiyama Torishihiko
Capcom Sound Team
Toh-ru Iwao
WizzyWhipitWonderful
III
Kazi
CPS2 Originals
OCRemix.org
Megalomania
òZâ'
Ori.CAPCO Arr.??
Tohru Iwao
Hagi
Shinji Hosoe
Krzysztof Slowikowski
Eman3624
Frygoon
SamuraiLloyd
Chom-Koubou
Kazi
Gux
Section III Studios
MrGuitarDemo
Daniel Alm
Project Delta
HatredElemental
Maxim Zhuravlev
Special Thanks
---
The Spriter's Resource
Sprites-Inc
Grim
Calamix
Nkorey2000
OldGamer
Mambojambo
ZK-425
Eternaga
Lady Eskemo
TheClone45
Fou_Mage
VGMaps
Magma Dragoon
Gate
Invader Dooms
Cafe
Ethan Lives
Thormeister
Evandro
Lcfreezer
NafrielX
Hannibal Royce
Julinho Rickman
Gebirge
G Murder
... And anyone else we may have forgotten.
Special thanks to many others who are listed on the in-game credits.​